24 August 2002
Respected Chancellor: Ms. Forde, Vice Chancellor: Professor Davis, Professors, graduates, ladies and gentlemen.
First, I would like to express my gratitude to Griffith University for awarding me an honorary doctorate degree. I am even happier to be able to attend this wonderful graduation ceremony. Today, I have seen so many radiant, vital and energetic young people who have completed their bachelor studies. I feel that our world has been revitalized.
Some of you have majored in law school, some in commercial, and some in management. Due to your endeavors, your expertise will greatly benefit society.
I have been teaching Buddhism for 45 years. I have lectured many times in the US, Australia, China, Taiwan, Southeast Asia and Japan. But this is my first time to speak to graduates at such an impressive graduation ceremony. To the coincidence, I am one of you to receive my degree.

China is a country with a five-thousand-year old culture. With their unique meanings and forms, Chinese characters personify wisdom. I would like to share three Chinese words with you: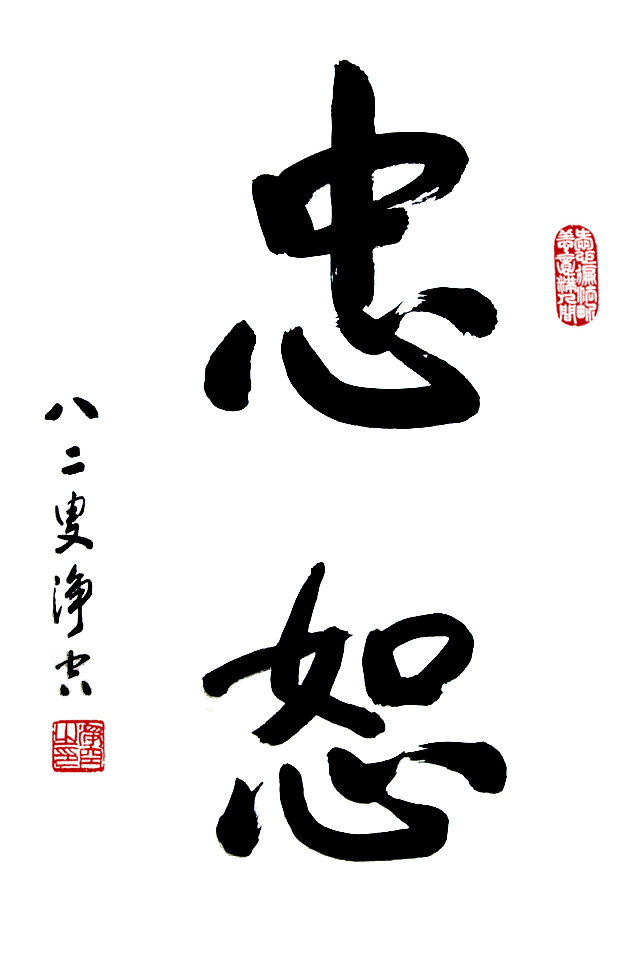 念"(Nian), "忠"(Chong), "恕"(Shu), which indicate the heart of mindfulness, loyalty, and forgiveness. Each character's bases on "心"(Hsin), the heart. The first word teaches us to always be mindful of the kindness of our parents who gave us this opportunity to be born, of the kindness of our teachers who have guided us, and of the nurturing from all beings.
The second word "忠" (Chong) means that our working attitude must be impartial, just, and gentle.
The third word is "恕"(Shu) teaches us to have a forgiving and compassionate heart toward everything and everyone. We ourselves need to correct our erroneous thoughts and not be disturbed by harmful views. This is the basis for how we interact with people and circumstances. Therefore, we not only specialize in our area of expertise, we also nurture our mind. To have a sound mind is to have a healthy body, which will enable us to work energetically, to remain vital, and to enjoy our lives. It will become a driving force for development, progress and happiness for society.
Fellow Students, the future and all it holds will always belong to young people. For the welfare of human beings and for future generations, these three words: mindfulness, loyalty, and forgiveness are my grateful gift to all of you. Thank you and may every one of you succeed in your endeavors, and have healthy and happy lives. Thank you!